Hi Friends and happy Monday!
I am stopping by today to link up with a Teacher Without a Class for her newest linky party.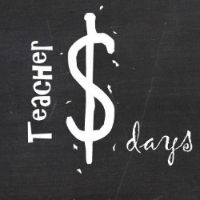 On the 15th of every month she will be hosting a linky where we can share our dollar finds. It can be something we have created that costs $1 or something we have purchased for $1 ( either at a "real" store or on TPT.) I think this is a great idea. I plan on this being a regular link up for me. You should too. :)
I am going to share 3 dollar finds today.
The first one that I have is one of my best selling items. It is an I Have, Who Has: Numbers 1- 20 game. The kind of funny thing is, unlike most things in my store, I didn't make this for myself to use. I made it for the Kindergarten teachers at my school after we went to a conference. They were talking about wanting one ,so I whipped one up for them over the weekend.
My second one is a font that I purchased from Jenny at Suntans and Lesson Plans. Yes, I know we are past St. Patty's day but, you can always get it for next year.
My last one is something that I actually purchased at the Dollar Store and I could not be more excited about them.
Every year for Mothers Day my peanuts have painted a mini terra cotta pot and planted impatiens as a gift for their mom's. Last year I searched EVERYWHERE for these babies. The closest I came were ones that were twice as big and about $1.50 a piece ( that's totally reasonable...just not when you need 20 of them...plus dirt and flowers.)
So I happened to be at the Dollar Store about a month ago and found these. A pack of 3 for just a buck! I HAD to snatch them up. ( I am tempted to go back and get a bunch of next year too!) They've been living in my garage, but in a few weeks I'll be sharing the finished product with you.
Ok, that is it for me this evening. Link up and share your dollar finds.